A former Oracle employee has filed a lawsuit against Oracle, claiming she was fired for threatening to go public after being told to add millions in fake revenue to the company's Cloud Services division.
Oracle has denied the claims, and says it plans to counter-sue.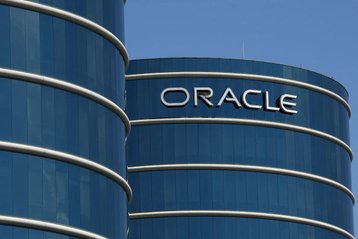 Suit up
In the suit, Svetlana Blackburn says she worked as a senior finance manager for the company in the North America SaaS/Cloud Revenue division.
According the the claim, her job "came to an abrupt end because she resisted, refused to engage in and threatened to blow the whistle on accounting practices she reasonably believed to be unlawful. Upper management was trying (and trying to push her) to fit square data into round holes, in an effort to bolster Oracle Cloud Services financial reports that would be paraded before company leadership as well as the investing public. "
The claim continues by saying Blackburn had earned a positive performance review in August 2015, just two months before her dismissal. 
"Plaintiff's superiors instructed her to add millions of dollars in accruals to financial reports, with no concrete or foreseeable billing to support the numbers, an act that Plaintiff warned was improper and suspect accounting. She told her supervisor, "I will blow the whistle" if ordered to proceed further in this fashion."
In response to the suit, Oracle has denied all claims and is planning to sue Blackburn for her actions. 
Deborah Hellinger, VP of corporate communications, said: "We are confident that all our cloud accounting is proper and correct. This former employee worked at Oracle for less than a year and did not work in the accounting group. She was terminated for poor performance and we intend to sue her for malicious prosecution."
The truth behind the matter is, of course, as yet unknown. But Wall Street has not reacted well to even the suggestion of irregularities. Oracle's share price dropped 4 percent, taking $6 billion off of the company's valuation, as well as $1.6 billion off of founder Larry Ellison's net worth.