A former Macy's technology and office complex, including a data center, has been sold outside Cleveland, Ohio, in the city of Lorain. The site is to be used as a distribution center by a stairlift manufacturer.
Crain's Cleveland, citing Lorain County property records, reports the complex at 219 Sheffield Center in Sheffield Township sold for just $1.7 million. It was bought by Acorn Stairlifts USA, which is converting the former department store part of the property into a national distribution center.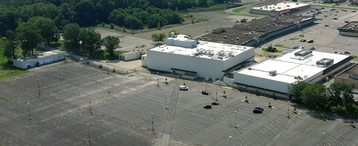 According to a sales brochure, the complex totals more than 205,000 sq ft (19,050 sqm) of buildings across 17.4 acres. It included a $2.9 million asking price.
The data center spans 9,100 sq ft (845 sqm) and offered a generator capacity of 2.5MW. The brochure notes more than $12 million had been invested into the data center.
Macy's announced the Macy's Systems and Technology (MST) site was shutting down in 2020. MST was formed in 1985 to consolidate the data processing operations of Macy's, Inc.
Reese Dunton, Economic Development Director for Lorain County Community Development, told the Chronicle-Telegram the site has sat vacant for years because the design of the building made it difficult to find other uses for it.
"It wasn't a Brownfield site, but it was a site that sat vacant for years and just wasn't doing much," he said. "With Acorn coming in, that former vacant building can be a source of jobs."