IBM has filed a lawsuit against the former CIO of its cloud computing business Jeff S. Smith for allegedly breaching a non-compete agreement as he was due to begin a job at AWS without allowing for the obligatory one year delay before working for a direct competitor. 
As well as allegedly having failed to uphold the agreement, the former IBM executive is accused of misappropriation of trade secrets and breach of fiduciary duty.
Cloud control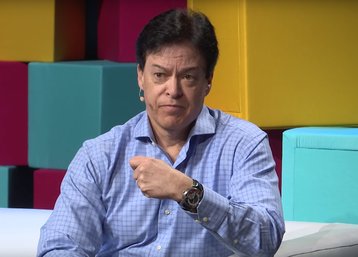 Amazon and IBM are both major players in the cloud computing industry, with the latter having beaten the former in annual revenue for the first time between June 2016 and June 2017, reaching $15bn over AWS' $14.5bn.
Smith was the CIO of IBM's cloud business since 2014, before which he held the same position for an Australian bank. During his time there, he had open access to information which could be damaging to the company's cloud business were it to be revealed to competitors.
In March he told IBM that he planned to take up a position for Amazon's cloud computing company in April, but the former objected, citing his signature of a non-compete agreement which bound him to wait 12 months before joining a competitor. He agreed and pushed back his resignation to May, and in June announced that he planned to begin working for AWS in August.
Smith's position at AWS would see him report directly to the company's CEO Andrew Jassy, and the lawsuit also claims that the pair discussed inside information about IBM whilst Smith still served as one of its executives. It alleges that Smith wiped his phone and tablet issued by IBM to cover his tracks.
Initially, Smith was banned from taking up his role until a full hearing took place, but the temporary restraining order was amended, authorizing him to attend training at AWS but not to seek out customers, recruit people or disclose confidential information.
The hearing, scheduled for the 21st August, will decide whether or not Smith is indeed obliged to wait until 2nd May 2018 to take up a position at AWS and if he must, as requested by IBM, return the $1,714,800 worth of shares he received in the year preceding his resignation.