A former government data center in Clarksburg, West Virginia, is up for sale.
The facility, at 347 W Main Street in Harrison County, is available for $1.5 million, but real estate firm RealCorp said the property is available to lease.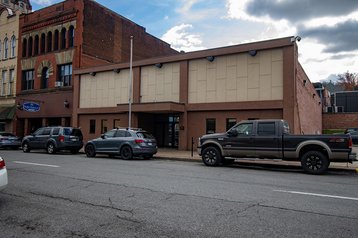 The 26,397 sq ft (2,450 sqm) building sits on 0.44 acres and was built in 1987. The Harrison County Economic Development Corporation has previously said the property was leased to the FBI, other sites have previously had it listed as a US Army Defense Forensics & Biometrics Agency building.
As well as 27 offices and 80 cubicles, the three-floor building offers 3,696 sq ft (343 sqm) of data center space and has capacity for 100 racks. The site previously complied with all US DoD National Industrial Security Program (NISPOM) Requirements (DoD 5220.22 Series) and previously contained NIPRNet & SIPRNet (DoD communication networks) connectivity.
RealCorp said the facility would be "Ideal for Software as a Service (SaaS) & Infrastructure as a Service (IaaS) activities."
It's unclear when the facility was vacated, but the US Government has undergone a large-scale data center consolidation drive in recent years; the Government Accountability Office said this year that its Data Center Optimization Initiative (DCOI) has closed more than 200 data centers and saved more than $1.1 billion through 2020 alone (though what qualifies as a data center has varied over the years). Under the DCOI, the FBI and Department of Justice have their own Data Center Transformation Initiative to reduce the number of data centers to four main facilities.