A former AT&T data center in Dallas, Texas, is being listed for sale as a potential safehouse or wine storage.
Built in 2000 by SBC, the single-story 5,786 sq ft building at 13229 Southview Ln is available for $989,000. Previous listings describe the facility as a former AT&T data center.
As it is built in a residential area, the frontage of the building has been disguised to look like a large house.
Noting the 5.4-acre site has zero bedrooms and 1 1/2 bathrooms, the Zillow listing describes the 'single-family' home listing as "a property unlike any other!"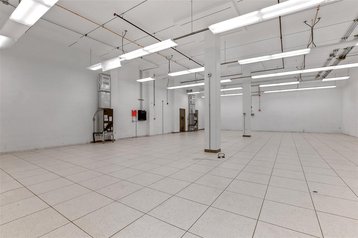 "With walls, flooring, and ceiling made of concrete, this property can serve as the perfect storage spot for large wine collections, art collections, multiple cars, as well as serving as the ultimate safe house."
"The building is connected to two electrical grids and also features a natural gas generator that has is powered by two diesel fuel tanks in the event of a natural gas failure, making the chance of power loss very rare. With office space as well as warehouse space and large outdoor area, there are many ways this property can be utilized."
The site was previously available (and listed as data center) in 2019 for $995,000 or to lease.
Comments from a Zillow Facebook group noted the minimalist industrial decor and lack of amenities inside the building;
"A million dollars and it comes with 1 bathroom. Not even a separate "executive bathroom"?!"
"That was totally used for a grow operation."
"Only in Texas would you need to advertise that the house is on two power grids. And they probably still didn't have power during the winter storm."
"I'm not saying this was a front for a vampire blood farming operation.........But I'm pretty sure this was a front for a vampire blood farming operation."
"As I struggle to pay a mortgage on a home that's absolutely necessary, some people can afford a million dollar fridge just for wine. Excuse me while I go drink away my misery on my $8 bottle of wine."
UK publication The Daily Mail was also confused, and was unable to ascertain what the building was used for, the answer of which was one Google search away.