Saint Vincent and the Grenadines mobile operator Flow has outlined plans to switch off its 2G service.
As reported by Comms Update earlier this week, the operator will use the spectrum to boost its 3G and 4G services.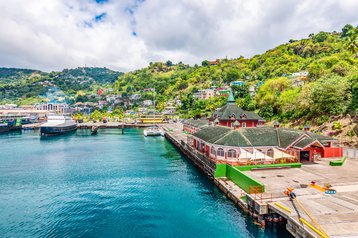 Its 2G service will be discontinued on September 30, 2023.
"The move will deliver faster data speeds and additional coverage for mobile customers, while also paving the way for future innovations in wireless technology," said Flow SVG in a statement.
"This move also prepares customers for a better roaming experience when traveling to the US and other territories where 2G is no longer supported. Note that after 30 September 2023, 2G devices will no longer be compatible. To avoid service interruption, 2G SIM cards and devices must be upgraded to 3G or higher spectrum."
Operators across the world are switching off their 2G and 3G networks to accommodate the growing demand for 4G and 5G services.
The switch off of 3G networks is generally carried out first, as some IoT/M2M devices still rely on a 2G network for support.
Venezuela's regulator Conatel recently outlined plans to phase out 2G services in the country by the end of 2025, while Chile's Entel will begin the shutdown of its 2G network next year.
Another South American operator, Tigo Colombia, switched off its 2G service in November, while in the US, T-Mobile announced plans to shut down 2G by April 2024.
French operator Bouygues Telecom said it will decommission its 2G network by the end of 2026.