Modular infrastructure specialist Flexenclosure has sold yet another data center, this time to an unnamed customer in Australia.
The company specializes in pre-fabricated data centers and power systems that are built in Sweden and can be shipped anywhere in the world, to be assembled on location in as little as six months.
This is Flexenclosure's second deployment in Australia, following an order for up to 20 units placed by local ISP Virtutel in December.
Like hot cakes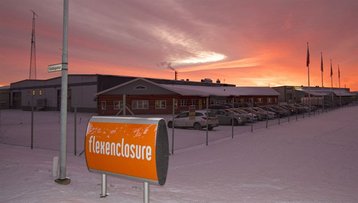 Flexenclosure's modular data centers have proved to be especially popular in the developing world: they have been previously deployed by Vodacom in Tanzania and Mozambique, MTN in Côte d'Ivoire, TigoUne in Colombia and Burst Networks in Myanmar.
The company said its latest contract will see eCentre modules used to quickly enable connectivity-related colocation services, as part of a long-term project. However, the actual name of the customer remains a mystery.
"The key to winning this order was our ability to provide a proven world class solution, extremely fast," said David King, CEO of Flexenclosure.
"However, eCentre is not simply the solution of choice for facilities where rapid deployment is critical. Our ability to take end-to-end responsibility for a data center's design, manufacture, deployment and final commissioning allows our customers to focus on their core business without being distracted by construction projects."
The facility is scheduled to become operational before the end of the year.