Swedish modular infrastructure specialist Flexenclosure is building Paraguay's first Tier III certified data center in the capital Asunción.
The facility will be used by telecommunications provider Tigo, a subsidiary of Millicom International Cellular.
The 2MW data center will be pre-fabricated in the town of Vara, Sweden, packaged and transported to South America. Once complete, it will offer cloud services and colocation to local and international businesses - Tigo already calls it the most reliable commercial data center in Paraguay.
The facility is expected to open in April 2016.
Breaking new ground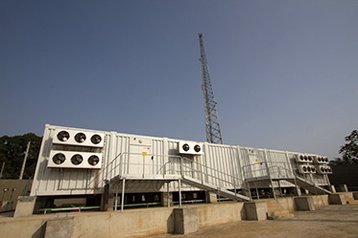 Flexenclosure's modular data centers have proved to be popular in the developing world: they have been previously deployed by Vodacom in Tanzania and Mozambique, MTN in Côte d'Ivoire and Burst Networks in Myanmar.
Modular data centers can be constructed in a fraction of the time it takes to erect a traditional facility, and can be easily shipped to areas where building a permanent data center is impractical.
The site in Asunción will combine a bricks-and-mortar office building with Flexenclosure's prefabricated eCentre modules. It will initially host around 110 racks, increasing to 260 when fully complete.
This will be the first Flexenclosure deployment in South America.
The design has been certified as Tier III compliant by the Uptime Institute. It remains to be seen whether Tigo will also obtain operational certification.
Tigo hopes to use the facility to target Paraguay's growing demand for enterprise-class infrastructure, with new services offered under the Tigo Business brand. The data center will also offer disaster recovery services in line with the government's Critical Infrastructure Protection initiative.
"We see significant opportunities to drive the development of the co-location and cloud services market in Paraguay and need a high quality data centre facility that we can easily and efficiently expand as our business grows," commented Juan Emilio Roa, business director at Tigo Paraguay.