Vast Data has raised $100 million in Series C funding, valuing the company at $1.2bn.
The round, led by Next47, brings the total investment in the flash storage company to $180m.
Vast cash reserves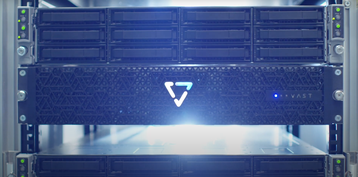 "We started Vast Data with a single mission, to simplify the data center and to enable insights that were never before possible," company founder and CEO Renen Hallak said. Vast Data offers all-flash array storage solutions, rather than tiered ones.
Customers include the National Institutes of Health, Squarepoint, Krystal Hosting, Ginkgo BioWorks, DownUnder GeoSolutions, General Dynamics, Harvard Medical School, and Zebra Medical.
"Considering that Vast has not even tapped into its $40m Series B financing, the company now has a $140m war chest to satisfy global customer demand for next-gen infrastructure, and to enable data driven applications through continued innovation," Hallak said.
The negotiations with investors were handled over videoconferencing calls, Hallak said, due to ongoing Covid-19 lockdowns.
With the new funding, the company plans to add 100 staff to its existing 145 employees.