A hardware reseller and services company in Leeds UK has folded, leading to reports of trouble at the data center on the same site, which have been denied by the owner. 
Firstnet Solutions, a hardware sales and services company founded in 2011, has gone into liquidation, citing "hardware supply costs, cash flow pressures and an underlying lack of a commercial leadership to support the business".
The firm was located at Cornelius House, a facility run by Firstnet Data Centres, leading to a report on DCD that suggested the data center business was in trouble. According to Stephen Leahy, the owner of the building and a director of Firstnet Data Centres, the reseller was a tenant there and independent of Firstnet Data Centres.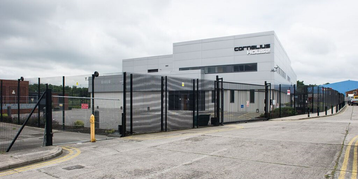 Ambitious plans
Firstnet Group was created from the 2017 merger of Firstnet and Select Data Centres, which built and owned Cornelius House, a high-quality data center in a former gold bullion store in Leeds..
In 2017, the site re-branded as Firstnet Data Centres, offering cloud services and running disaster recovery at the site. Leahy has told DCD that expansion plans at Firstnet Data Centres continue unchecked. 
According to Colo-X, Cornelius House was originally used to store gold bullion, and became a data center in the late 90s during the dot-com boom. After changing hands serveral times, it was rebuilt in 2008 and leased to a "large global telecoms service provider" with a "major public sector contract" (believed to be with the NHS).
Colo-X reported "the ethos and standard of the resulting data center was high, with n+1 redundancy and concurrent maintainability across all key systems." The 11,000 square foot (1,000 sq m) facility has nine on-site carriers, and Colo-X reports that it has scope for a further 250 racks on the first floor. 
Until Firstnet Solutions closed, the two companies used the same address, phone number and logo, and also the same marketing manager.