American network infrastructure provider FirstLight Fiber has combined its operations with Sovernet Communications after its owner Oak Hill Capital Partners completed the acquisition of the regional services provider.
When combined with the previous acquisition of Oxford Networks and Finger Lakes Technologies Group, FirstLight will operate a regional network of approximately 12,000 route miles of fiber in six US states and Canada, as well as run 12 data centers totaling more than 225,000 square feet (20,903 sq m).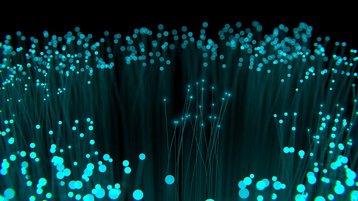 Fiber connection
"The successful acquisition of Sovernet, which includes its New York ION network, substantially increases our fiber density and reach allowing us to better serve our existing customers while expanding into new markets as well," Kurt Van Wagenen, FirstLight president and CEO said.
"We expect this to be a seamless integration in which our customers will quickly reap the benefits of our enhanced operating platform and capabilities."
Richard Kendall, Sovernet's CEO, added: "With highly complementary networks and services, this combination brings added scale, employee expertise, and synergies that will benefit all our customers and provide exciting opportunities for our talented employees."
Sovernet purchase alone will give FirstLight 3,300 fiber route miles in New York, 1,300 miles in Vermont, and a Tier III data center in Vermont.