Financial technology and payments firm Fiserv is going to keep its data center in Brookfield, Wisconsin when its headquarters relocate to downtown Milwaukee.
According to BizJournal, the decision to keep the data center, and its related employees, in Brookfield is supposedly due to the 'prohibitive costs' surrounding moving the IT equipment. While the data center employees will remain at the Brookfield facility, the majority of the 500 employees currently stationed there will be moving to the new headquarters, located at 640 Vel R. Phillips Ave.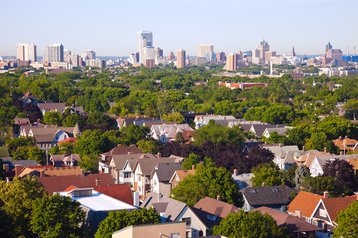 Fiserv was awarded a $7m state incentive to move its headquarters downtown. Wisconsin currently has 658 full-time Fiserv employees, with the company committing to hire 322 more people in the state over a five-year period, 250 of which will be in Milwaukee. This should total 980 Wisconsin jobs to be retained and created in total.
With so few employees expected to remain at the property, it might be that Fiserv decides to sell the Brookfield location and instead lease out the data center space. Ann Cave, vice president of external communications, told BJ that Fiserv has "not yet finalized any decisions" on the future of the Brookfield location.
The Brookfield office covers 193,000 sq ft (17,930 sqm) of space at 255 Fiserv Drive and is one of the main property tax players in the Brookfield area. The property had an assessed value in 2022 of $20m and an estimated market value of $23.7m.
DCD reported yesterday that Northwestern Mutual is also relocating its headquarters to downtown Milwaukee, though in this case is opting to ditch its data center and move its applications to the cloud.