The Federal Communications Commission has voted to revoke the operating license of China Unicom Americas, first granted in 2002.
The FCC claimed that the state-owned company was a national security risk. The move comes just a few months after the commission revoked the license of China Telecom Americas.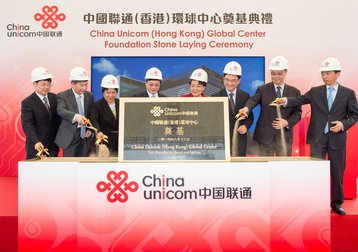 The FCC said that the Chinese government could use China Unicom to "access, store, disrupt, and/or misroute US communications, which in turn allow them to engage in espionage and other harmful activities against the United States." Authorities tried to discuss security with China Unicom, but the FCC claimed that the carrier displayed "a lack of candor, trustworthiness, and reliability that erodes the baseline level of trust that the Commission and other US government agencies require of telecommunications carriers."
Mitigation "would not address these significant national security and law enforcement concerns," the FCC said.
Under its Section 214 authority, FCC has power over "lines" or "channels" of communication - but not data centers themselves.
"There is more work to do," Commissioner Geoffrey Starks said.
"Data centers have become a critical part of the American communications and technology sector, and are instrumental to new use cases, like Edge computing. Even after a loss of their section 214 authority companies like China Unicom Americas can continue to offer data center services to American customers.
"The Department of Homeland Security has warned that these data centers leave customers vulnerable to data theft. I think this administration should, along with Congress, examine this and determine whether the Commission needs broader authority to tackle these and other network security threats."
Based out of the data center hotspot of Virginia, China Unicom's US operations are headquartered in Dulles Corner, just opposite Northrup Grumman's offices.
The company does not appear to have built any of its own data centers, instead leasing space from undisclosed US providers.
In a statement, China Unicom said that the ban was made "without any justifiable grounds and without affording required due process.