The Federal Communications Commission (FCC) has launched a new Space Bureau and a standalone Office of International Affairs.
It comes a few months after the FCC drew up proposals to establish a Space Bureau to meet the evolving demands of the growing satellite industry.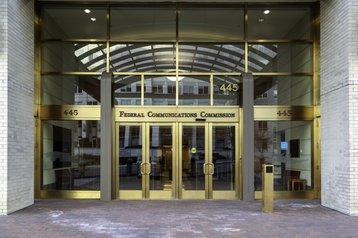 This Bureau will oversee policy and licensing matters related to satellite and space-based communications and activities, while it will also serve as the FCC's focal point for coordination with other US government agencies on matters of space policy and governance.
The Office of International Affairs will be responsible for the Commission's engagement of foreign and international regulatory authorities, including multilateral and regional organizations.
A particular area of focus will be on services such as submarine cables, while the Office will also advise the FCC on foreign ownership issues.
"The launch of these two fundamentally important Commission departments will succeed because of the FCC's outstanding staff," FCC Chairwoman Jessica Rosenworcel said at its launch.
"These hardworking, talented professionals interface with our international counterparts, modernize our satellite and orbital debris rules, review license requests for undersea cables upon which international interconnectivity relies, and much more. I thank them for their service and thank all those across the agency that worked to make this reorganization a reality."
It means that the Office of International Affairs and the Space Bureau became official upon publication in the Federal Register, while the transition will see the International Bureau cease to exist and become home to these two new offices.
Julie Kearney will lead the Bureau as its chief. She recently joined the FCC as senior counsel to help manage the transition and has previously worked at Twilio, Loon (Alphabet), National Public Radio, MCI, the Consumer Technology Association, and in private legal practice.
Other key appointments include Ethan Lucarelli as chief of the Office of International Affairs, Ronald Repasi as chief of the Office of Engineering and Technology, and Joel Taubenblatt as chief of the Wireless Telecommunications Bureau.