The Federal Communications Commission (FCC) has opened up an investigation into whether US broadband providers have potentially misled their level of coverage.
It comes as the Biden Administration is gearing up to issue $42.5 billion in subsidies to help broadband providers increase Internet access in rural and underserved areas across the country.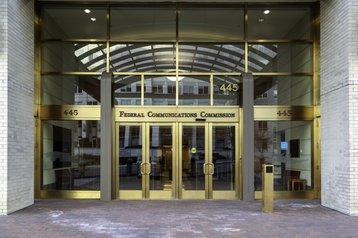 According to a report from Bloomberg News, the FCC has opened up several investigations involving a number of service providers. None of the broadband providers under investigation have been named.
Several interested parties have accused wireless providers of overstating the quality of the service, with state and local officials, consultants, and federal lawmakers noting this in their reports to regulators.
The FCC only recently launched a pre-production draft of its National Broadband Map, which sets out to provide specific location-level information about broadband service availability across the US.
The decision to create these maps was made to give people and businesses across the US the best information possible when choosing broadband providers.
If service providers are stating misleading information about their coverage, this could block rivals from receiving subsidies in those areas. It would impact their ability to compete with more established providers.
"We have taken several steps to prevent systematic overreporting of coverage by broadband service providers," said FCC Chairwoman Jessica Rosenworcel in a letter on February 3, noting that an investigation is taking place. "Efforts to intentionally misstate service may be subject to enforcement action. In fact, we already have an investigation underway."