Faroese Telecom and Ericsson have claimed a European 5G mmWave downlink speed record after conducting tests on the Faroe Islands.
Live networking testing demonstrated speeds of up to 5.9Gbps, using 5G millimeter wave (mmWave) spectrum, which Ericsson claims to be the fastest measured speed in a live network in Europe to date.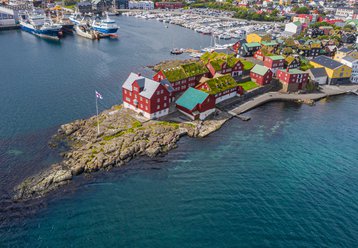 This mmWave 5G technology will be deployed across the nation's 18 islands, spanning some of the most rural parts of the country.
Located in the North Atlantic Ocean, the archipelago covers an area of 1,400 square kilometers of land and 300,000 square kilometers of sea.
Ericsson has been deploying its 5G RAN across the island since last year, which has been built out to provide 100 percent geographic coverage in terms of total landmass, plus sea coverage reaching 120km out in all directions.
The Swedish vendor is the sole provider of 5G RAN and 5G Core for Faroese Telecom, which is the incumbent operator in the country.
"Our ambition is to have gigabit speed everywhere on the islands – in cities as well as in small villages, on roads, in tunnels, on mountaintops, and even out to sea," said Jan Ziskasen, CEO of Faroese Telecom Group.
"Digital inclusion is a main pillar in our sustainability agenda thus reaching every centimeter and every person located on our 18 islands is paramount. This will bring unprecedented services to our consumers and businesses where world-class 5G gives key infrastructure for developing products and services paving the way for the future."
According to Ericsson, the 5G non-standalone data speeds were achieved through aggregating 800MHz of 5G mmWave spectrum in the n258 band and 40MHz of 4G FDD spectrum with 256QAM modulation
Testing was conducted over the commercial mobile network of Faroese Telecom in an indoor deployment using Ericsson's AIR 5322 and Baseband 6648. Meanwhile, upload speeds of 1.6Gbps were also registered.
With a population of 54,000 people, much of Faroe Islands' 18 islands are connected via bridges, subsea tunnels, and ferries.