Trains in Sydney, Australia experienced an hour-long outage after a network switch failed.
The communications outage was worsened by the system's failure to switch to a backup network and left all trains halted at stations due to the inability of drivers, guards, and the rain network's management center to communicate.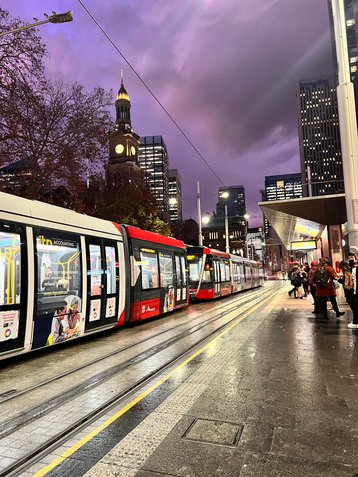 According to Sydney Trains CEO Matt Longland, this is the first outage since the system commenced operations in 2016. The network relies on radio transmissions from central control to train drivers, communicated via 200 base stations.
Rail operations staff initially tried to do a remote reboot of the system. "When they worked out that was not possible, and the impact across the network, we activated our crisis management plan," said Longland.
This involved turning to a secondary backup plan: a data center that operates in parallel for occasions of a significant issue. The company is planning a full investigation into the occurrence, focusing on why there wasn't an automatic change to the backup system that was running passively in parallel with the main system.
Longland does not believe this to be a cyber security issue.
The outage impacted tens of thousands of passengers, who were left stranded and were forced to spend hundreds of Australian Dollars on surge-priced Uber journeys. Uber has since said that it will be refunding anyone charged over the surge price-cap.
In August 2022, Transport for New South Wales (Transport for NSW) which manages Sydney Trains, announced that it was exiting its Global Switch data center and would use a hybrid approach of data center and cloud services across government data centers (GovDC), AWS, and Microsoft Azure.