Six local contractors have been given a role in the first stages of Facebook's planned Los Lunas data center in New Mexico.
The news comes after concerns were raised over stipulations by general contractor Fortis that potentially restricted many local businesses from taking part in the construction.
The first of many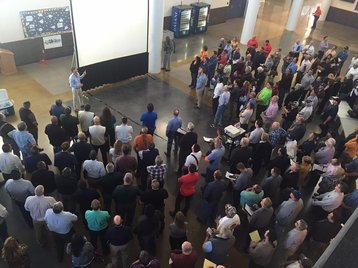 Fortis originally said that subcontractors could not take part if the contract would represent more than 20 percent of their annual business, something that would exclude most local businesses, but after criticism it clarified that it would be flexible with the rule and take other factors into account.
The subcontractors awarded by Fortis are - Kone Elevators & Escalators, Western States Fire Protection, Huitt-Zollars (site surveying consultant), and 814 Solutions (erosion control monitoring consultant).
Facebook itself also hired Safety Counselling Inc and Terracon (third-party materials testing consultant).
"Today, we're thrilled to provide an update on six new packages that have been awarded to New Mexico companies," Facebook said in a post on its social network.
"We have two years of construction in front of us for the first phase of this project and 70 percent of packages to still be awarded. We encourage companies to follow the project as updates are made available and look for ways to can get involved."
The first phase of the data center, a single site, is expected to cost $250 million, but the company plans for up to five more sites.
New Mexico was chosen by Facebook after an extended bidding war between the state and Utah that saw increasing tax incentives offered by both regions.
The winning state gave Facebook a tax break of $10 million in Local Economic Development Act funding, a gross-receipts tax reimbursement of up to $1.6 million annually, and $30 billion in industrial revenue bonds that essentially are a property tax break for the next three decades.
In return, Facebook will pay an annual fee that starts at $50,000 and rises to almost $500,000.