Meath County Council has approved Facebook's plan to build a €200 million ($220m) data centre planned in Clonee, Co Meath.
The web giant submitted a request for planning permission in June, which will be built in two phases over the next ten years on a 220 acre site 30 minutes drive from Dublin. News had first leaked out when Facebook began recruiting electrical engineers and data center managers in Ireland in May. No solid start date is set, as the permission could still face objections.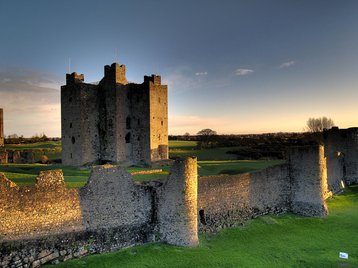 Best news for 30 years
"This is the best news story that I have seen in Co Meath in relation to industrial development in my 30 years on the council,"  the chairman of Meath County Council, Brian Fitzgerald, said on Louth Meath FM radio.
The first phase will comprise eight data halls and office space in two buildings, with a gross floor area of 50,800 square meters, designed to consume as much as 72MW of power.
There will also be a new 220kV electrical substation on the site. 
The entire campus is expected to employ around 100 staff thanks to a level of automation already displayed in Facebook's facility in Luleå, Sweden. 
However Facebook has said that the site will bring millions of euros of business to Ireland and support thousands of skilled jobs, 
Ireland remains a popular location for data centers, with Microsoft recently asking for permission to build its fifth data center in  West Dublin, and Apple plans to spend $930 million (€850m) on a massive data center in a forest in Galloway.