Five days after announcing plans to add two new buildings to its Oregon campus, Facebook has revealed that it would be expanding its Henrico County campus too, developing three more data centers on the site – which, incidentally, is still being built.
As always, Facebook planned campus under a veil of secrecy, seeking permission for the $1 billion White Oak Technology Park project using only the names of its developer, project engineer and project head.
Never enough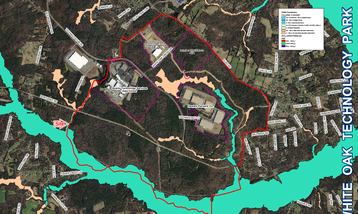 According to ABC News, each of the new facilities will span 500,000 square feet, meaning that in total, the campus will span 2.4 million square feet once completed.
1,500 construction workers will be employed to carry out the work, and 200 permanent jobs – including staff for the original campus - will be created to run the site in the long term.
Virginia governor Ralph Northam said that the county was "honored to have Facebook on our corporate roster, and we look forward to building on our partnership."
"Virginia is committed to providing the framework, tech talent, and training programs for industries of the future, and today is another milestone in our efforts to win major projects for the Commonwealth," he added.
Facebook owns and operates seven massive campuses around the world, and is at various stages of building another four – including the Henrico site.
The data centers support the company's 2.23 billion user social network and advertising business, which, combined with that of rival Google, was said to account for one fifth of global advertising spending in May last year.