Facebook has signed a bevy of renewable energy contracts across the US and Ireland.
The eight wind and solar power purchase agreements will total 806MW of additional power when they are completed. Back in 2018, the social media and advertising company pledged to be fully renewably powered by the end of 2020.
Greening the grid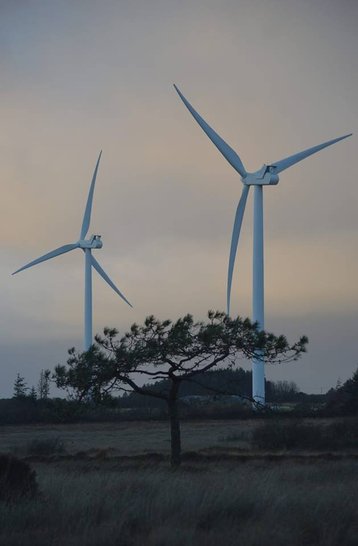 The new contracts cover four states - Utah, Ohio, Illinois, Tennessee - and numerous developers, including D.E. Shaw Renewable Investments and Apex Clean Energy.
In Ireland, Facebook partnered with Brookfield Renewable Partners LP, a company it signed a 10-year deal with back in 2016. After Candian-fund Brookfield acquired local utility Bord Gáis's wind farm business, its Lisheen, Co Tipperary, turbines have powered Facebook's data centers in Clonee.
But the facility and its needs are expanding, while Facebook also plans to expand its offices in the region. In late 2018, it agreed to lease the Bankcentre campus in Ballsbridge, giving it space for an additional 5,000 staff - although roughly 2,200 will be relocated from Dublin. The current pandemic has likely slowed such a move, with Facebook saying it expected some of its employees to remain working from home for years to come, but by July 2021 it expects at least half its staff to turn up.
To cover all this, it is backing Brookfield's Lisheen III project, which is expected to generate 28.8MW when it launches in 2022.
"We appreciate this strong collaboration with Brookfield Renewable and we are excited to be part of bringing this new wind project to the grid," said Colin Spain, Facebook's energy manager for EMEA.
"We hope it will not only support our operations in Ireland and our goal of 100 percent renewable energy for all of our global operations, but will encourage all stakeholders to work together to bring additional renewables to the grid via corporate power purchase agreements."