Facebook is reportedly planning to build a large data center in Ireland. This would be the first data center outside the US owned outright by Facebook - though the social giant has yet to confirm or deny the reports. Separate reports suggest that Emerson's Croatian factory would fit it out. 
Facebook is planning a 200,000 sq ft (about 200,000 sq m) data center costing €200 million ($222m) data centre in Clonee, Co Meath, the Irish Times reported on Saturday, adding that it would employ about 100 people. This would be the first data center owned by Facebook outside the US, because its site in Luleå, Sweden, is leased.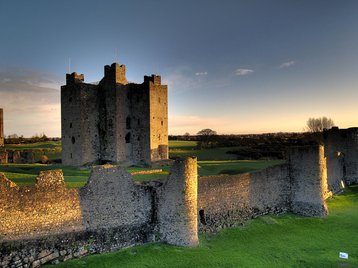 Facebook expansion?
Other papers followed the Irish Times story, with SiliconRepublic noting that Facebook has been advertising for electrical engineers and data center managers in Ireland - but pointed out that the Luleå site can be remotely managed using a utility called Cyborg, so these staff might actually be recruited to a team which manages data centers internationally, including the Swedish site. 
Elsewhere, reports emerged that Facebook could be planning a 300,000 sq fit (about 30,000 sq m) data center in Croatia, but these may simply refer to the construction of modules for data centers elsewhere. Telecompaper reported on a monster modular site, potentially "among the thre biggest in Europe", citing a news story on Croatian newspaper Poslovni Hradik. 
"Croatia has developed and produced a new data center for Facebook that will, when completed, will be among the three largest data centers in Europe," says the Poslovni report - but this is based on comments from Emerson Network Power, which builds "flat pack" data center modules in its Croatian factory.
DCD's own Croatian speakers believe the original article is talking about Emerson building modules for Facebook's Swedish site, or another one elsewhere in Europe. 
"Croatia is a world center for the technology of modular data centers," Luke Gaspar of Emerson Croatia told a conference in Zagreb last week, according to Poslovni. "We are the largest such player in the world and we work everywhere,"
Emerson Croatia builds and tests the modules for Facebook's Luleå site (left) which is expanding. On balance, we think it's most likely Gaspar is talking about the Swedish build. The whole point of modular data centers is the speed with which they can be ordered and shipped, and as far as we know, Facebook doesn't need to worry about getting the modules built yet, as it has not yet applied for planning permission in Ireland.
The reports say it is expected to do so "in the next couple of weeks".