After its machinations were uncovered last October, Facebook has officially announced that it plans to build a data center in Odense, Denmark.
The 55,000 sq m (592,015 sq ft) data center will be set in the industrial area of the city.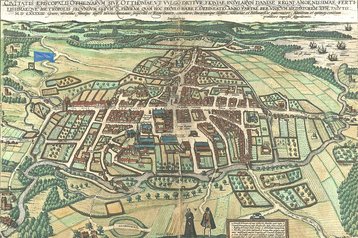 You've got a friend in EMEA
"As you can see, my body language one big 'like'," Mayor Peter Rahbæk Juel said (translated) at a press conference, TV2 reports.
Niall McEntegart, director of Facebook's data centers EMEA and APAC told the Dutch publication: "There's actually many factors that come into making a decision like this, it's obviously a long process, it can take many years.
"There's things like availability of fiber, which is excellent in this area, there's the electricity grid, again excellent in this area. There's also abundant Nordic clean renewable energy, which is very important for us from a sustainability point of view. But the people are also very important - there's a good labor pool here."
He continued: "We had a huge amount of support, both from Odense municipality, and from the Invest in Denmark, which we actually met both in Silicon Valley and also here in Denmark multiple times, they made that happen."
The Odense facility, Facebook's third outside the US - after Luleå, Sweden, and Clonee, Ireland - will use 100 percent renewable energy, the company said.