Facebook is considering building a new data center in either New Mexico or Utah, according to a regulatory document filed by the Public Service Company of New Mexico.
The facility is expected to be operational in 2020, with the company hoping to have its application in each state approved by the end of August.
Current status: It's complicated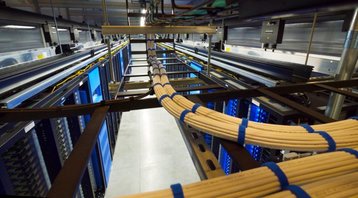 "We're always evaluating potential new sites as we expand our global infrastructure and developing a pipeline for future data center locations," a Facebook spokesperson told Albuquerque Business First.
"But we're not committing to anything right now. When evaluating potential new sites, it's important to have all the information we need readily available — including our access to renewable energy. By doing work upfront, we can move fast when we do need more capacity."
The New Mexico filing says that Facebook is looking to power the facility "to the greatest extent practicable" through renewable resources, and plans to build an accompanying solar installation. The installation is projected to output 60 MW, but could reach 100 MW if there is future expansion.
Facebook has enlisted New Mexico utility PNM to help with this stage of the process, with a spokesperson for the state's largest electric provider saying that "PNM is just one piece of a collaborative effort to recruit this project to the state."
"Today's filing is a necessary step to ensure that we could meet the very specific needs of the customer in a timely manner, should they choose to locate in New Mexico."
State sponsored 
Facebook is thought to be the company behind Greater Kudu LLC, which last month said that it represented a "large, publicly traded, multi-national Internet company."
In June, Kudu said it was considering building a data center in either Los Lunas, New Mexico or another state.
In an effort to entice the company, the Los Lunas Village Council authorized up to $30 billion in industrial revenue bonds for a data center, in a series of six IRBs worth up to $5 billion each. 
"It's a little bit overwhelming now, no doubt [to hear that the company could be Facebook]," Los Lunas Mayor Charles Griego said.
"Anytime you have a Fortune 500 company looking at your community, it is very exciting and also gives a sense that you are, hopefully, doing some things right in your community."