Facebook has confirmed that it plans to build a $750m, 1,000,000 square foot data center campus on a 487.5-acre property in Utah's Eagle Mountain, following weeks of secret deliberations.
Earlier this month, DCD trawled through the planning permission documents submitted to the Eagle Mountain County's Alpine School Board and to the State of Utah, and suggested Facebook was behind the proposal, having identified several infrastructure elements strongly resembling those used in the company's US facilities.
Called it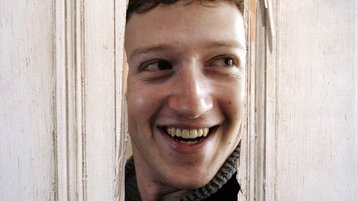 As part of the proposal, Facebook agreed to invest $100m in local infrastructure, as well as the $750m data center, which it says will be powered exclusively by renewable energy sources.
States often try to entice companies to build data centers in order to generate revenue locally, by attracting other technology firms and enabling 'trickle down' effects, ultimately improving the local communities' access to digital services.
They do this by offering tax incentives, and indeed, Utah tried to seize on this opportunity in 2016, when Facebook considered the state for a $250m project – which the company ultimately built in Los Lunas, New Mexico (once again under a veil of secrecy, operating through a company named Greater Kudu LLC).
The potential project in Utah fell through as the offer made to the social media giant was deemed too generous, considering the small number of jobs and the low level of tax revenue to be generated from it.
In the months that followed, new levy exemptions for data centers were introduced in the state.
And thus, with the latest project, Facebook requested $150m in tax subsidies to offset the cost of building the promised power, water, sewage and road infrastructure, as well as a 20-year personal property exemption estimated at $375m over the entire period, and finally, an additional $375m break on the value of its real estate investment.
These exemptions were largely approved by the two bodies charged with the decision, excluding a small proportion of the relief which was capped to a forty-year timeframe by the Utah County Commission.
That being said, the speed at which the negotiations took place, motivated by the fear of another deal being canceled, was criticized by some board members.
According to Governor Gary Herbert, who spoke to U.S. News and World Report, the project will bring more than $850m in local investment and various infrastructure projects.
Construction will begin within the next 30 days, and is expected to reach completion in 2020.