Facebook has suffered two outages in a week, one of which made the social site unavailable for up to an hour.
On Thursday 24 September the site was down for ten minutes, and on Monday 28, it was down for a longer period, prompting mock-outrage on Twitter, and an apology from Facebook. At the time of writing, the outages have knocked five percent off Facebook's share value.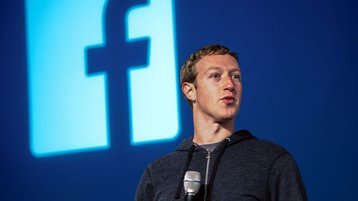 Source of the problem
Despite reports of two outages, Facebook's status page for developers reported three interruptions in the site's Graph API - the underlying system that links all the content on Facebook. The first of these, on September 17, doesn't seem to have registered with most users. 
"A Facebook-wide issue is causing the Facebook Graph API to be temporarily unavailable," said a minimalist status report on Monday. "We're working with our core infrastructure teams to identify the issue and will update you when we have more information."  Two hours later, the problem was reported as resolved. 
"Sorry, something went wrong," was the apology most users saw. Some of those  searching for more information came across a fuller error report - from an incident five years ago when error handling created a massive feedback loop that took out Facebook's underlying databases for hours. 
This old fault also occurred on 24 September - a coincidence which led to many hundreds sharing and commenting on the old (and irrelevant) post.