Facebook is assembling a team in order to build its own semiconductors, according to job listings posted online and Bloomberg sources.
The effort is thought to be in the early stages, focusing on system-on-a-chip (SoC) design, application-specific integrated circuits (ASICs) and field-programmable gate arrays (FPGAs) - specialized products designed to help with certain workloads.
Facebook's chip ambitions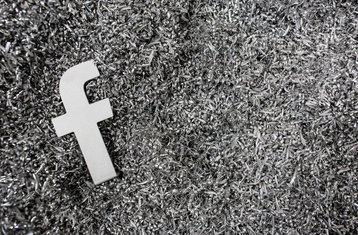 "Facebook is seeking a silicon design engineer to join our Infrastructure team. We are looking for candidates with expertise in architecting and designing semi-custom and fully custom ASICs," one job listing for an ASIC & FPGA design engineer states.
"The candidate would need to work with software and system engineers to understand limitations of current hardware and use their expertise to build custom solutions targeted at multiple verticals including AI/ML, compression, and video encoding."
The job listing was also tweeted by Facebook's director of AI, Yann LeCun.
Another listing, for an ASIC development manager, adds that responsibilities include having to "build and manage an end-to-end SoC/ASIC, firmware and driver development organization, including all aspects of front-end and back-end standard cell ASIC development (including silicon architecture, micro-architecture, RTL development, verification, FPGA emulation, co-simulation, simulation acceleration, synthesis, DFT, floor planning, physical design place and route, DRC, LVS and GDS II stream out, and post-silicon validation)."
Required qualifications include "hands-on experience with Standard Cell ASIC development from Architecture through to GDSII release (including pre-silicon emulation and co-simulation) and post-silicon."
The chips could be used in hardware devices, with Facebook long rumored to be considering a smart speaker, but could likely also be intended for data center servers.
ASICs are designed for a specific purpose, and can be the fastest and most efficient at handling a pre-defined workload - but limited beyond that.
Major cloud companies like AWS, Microsoft and Google have all pursued custom hardware in some form, but Google has so far been the most aggressive with chip development.
The company designed its own Tensor Processing Units (TPUs), a custom-designed chip for machine learning workloads. Currently in its second generation, the TPUs are used for internal workloads, and available over the cloud.
It has also created a proprietary security chip to protect server and networking equipment against tampering.
FPGAs, meanwhile, are becoming increasingly important for data centers - with Microsoft leading the push. The company's Project Catapult has embraced FPGAs made by Altera, a subsidiary of Intel, to create an 'acceleration fabric' throughout its cloud facilities.
Xilinx, the company that created the first FPGA, now plans to target the data center sector and hopes to carve out market share in the sever processor market. We talk to the company's recently appointed CEO, Victor Peng, about his 'Data Center First' vision in the next issue of the DCD Magazine, out soon: