Facebook offered to open a data center in Canada if the Canadian government was willing to relax regulation over the company's non-Canadian data.
Leaked documents seen by journalists from The Observer and Computer Weekly show that Facebook threatened to withhold investment and employment opportunities in Canada unless the government adopted regulation that suited Facebook's needs.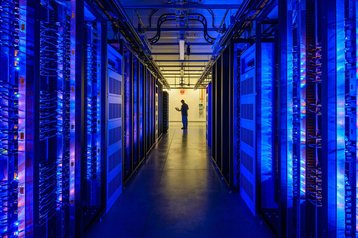 Global lobbying campaign
Facebook's Chief Operating Officer Sheryl Sandberg was reportedly negotiating this deal with then-Canadian Industry Minister Christian Paradis. DCD has not seen the leaked documents so cannot verify the claims.
Marne Levine, Facebook's former vice-president of global public policy wrote in one memo "Sheryl [Sandberg] took a firm approach and outlined that a decision on the data centre was imminent."
"She emphasised that if we could not get comfort from the Canadian government on the jurisdiction issue we had other options."
Facing lack of investment from Facebook, Paradis allegedly agreed to give Facebook a letter guaranteeing the independence of non-Canadian data by the end of that day.
Duncan Campbell, a UK-based freelance investigative journalist who helped uncover the story said: "They were trying to get Canada to give them what they called a letter of comfort which would take a Canadian data centre out of Canadian regulation.
"So they said, you know, 'if you guys want our data centre you have to make special laws that we are uncovered by normal Canadian privacy standards.'"
The documents show that Facebook carried out a global lobbying operation targeting legislators in the UK, US, Canada, India and Brazil, promising investment if politicians lobby on Facebook's behalf against data privacy legislation.
Former UK Chancellor of the exchequer George Osborne was asked by Sandberg to be "even more active and vocal" when speaking out against increasing European data protection legislation, and to "Really help shape the proposals" in meetings at the World Economic Forum in 2013.
Facebook was concerned about the impact that data privacy laws would have on its business and hoped to build on concerns that officials may have had about GDPR to influence policy.
DCD has reached out to Facebook for comment on this story.