Facebook is behind a planned $750 million data center in New Albany, sources have told The Columbus Dispatch. Update: It's official, further details below.
Last month, the Ohio Tax Credit Authority approved roughly $37.1m in state tax incentives for a 900,000 sq ft (83,613 sq m) project known only as Sidecat, with local incentives also approved, but the project's true owner was kept a mystery.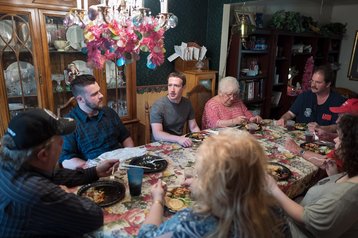 Liking licking
The data center, located in western Licking County on a 345-acre site east of Beech Road and south of Route 161, is expected to open in 2022. It is expected to create 1,000 temporary construction jobs and 50 permanent ones.
Facebook has a history of trying to hide the fact that it is behind a data center project for as long as is feasible. When the social network was considering either Utah or New Mexico as the location for its next data center, it operated through a company called Greater Kudu LLC.
Greater Kudu only existed for that one project, and was involved in covert lobbying over tax breaks long before its true identity was revealed.
DCD also uncovered Facebook was behind the company Raven Northbrook, which is building a huge data center in Sarpy County, Nebraska.
Update: 
The facility is now official, with the social network confirming it is behind it.
"This is a $750 million investment in technologies and jobs of the future that will further diversify our state's economy," Ohio Governor John Kasich, a Republican, said in a statement.
"And, with other leading-edge innovators locating here, [this will] help put Ohio front and center in the Knowledge Belt of the 21st century,"