ExteNet Systems has struck a deal with MGM Entertainment to design, build and operate ExteNet's advanced in-building signal and connectivity solutions across all MGM properties throughout the US.
It's the biggest such project in the country, and will provide customers with next-generation communication, said ExteNet.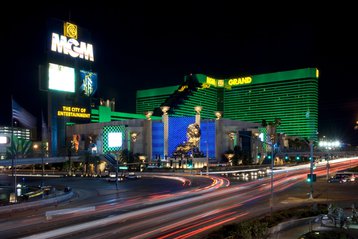 ExteNet specializes in providing converged communications infrastructure such as LTE/5G wireless, and fiber-neutral host communications infrastructure solutions.
This project will see ExteNet help MGM to eliminate any dead zones at its resorts, while also enabling 5G connectivity for nearly 200,000 visitors per day.
"ExteNet is looking toward an aggressive deployment schedule for MGM properties as we embark on the largest neutral host project in the country," said ExteNet Systems chief executive officer Rich Coyle.
He adds that the addition of the improved connectivity will "further enhance MGM's offerings for guests" while providing future-ready solutions for upcoming deployments.
The company expected to bring this upgraded distributed network to 25 MGM properties, totaling 54 million square feet, and more than 43,000 guest rooms, and around 70 million visitors annually. ExteNet says it expects the project to be completed by Fall 2024.
ExteNet was acquired by investment firm DigitalBridge back in 2015 in a deal that was reported to be worth more than $1 billion at the time.