Exponential-e, the cloud and network provider, has signed a contract with Ark Data Centres to expand into Arks' facilities in the UK. The contract initially covers a 760kW data room, but could be expanded continually as demand grows. 
Ark Data Centres said that it picked Ark for its "security, efficiency, and flexibility," as well as its extensive commercial and public sector experience. Ark's data centers are among the most efficient in the UK, so Exponential-e and its customers could get energy savings and a low total cost of ownership. The Ark campuses are also secure.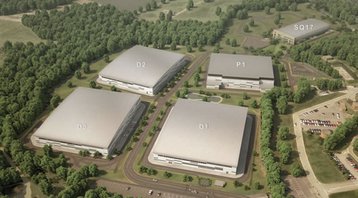 Delivering what the customer wants
It's the third significant win for Ark this year, following two major deals with the UK government and with telecom provider BT.
In March, Ark set up a joint venture with the UK Cabinet Office, for a central government data center provider to be called Crown Hosting Data Centres. This will deliver data center services from Ark's campus to public sector organizations including the Department for Work and Pensions, the Highways Agency and the Home Office.
In July, Ark announced that BT would use its premises for its South of England data center, potentially saving millions of pounds, and thousands of tonnes of carbon emissions. 
Lee Wade, CEO, Exponential-e said: "Ark's data centers, with their unique layout and best-in-class technology, allow us to deliver the security, performance and flexibility our customers expect."
Exponential-e will move into the Ark facilities over the summer and go live in the Fall.