Credit reporting agency Experian plans to accelerate its move to the cloud.
The company has selected Amazon Web Services (AWS) as its preferred cloud provider in a multi-year digital transformation project.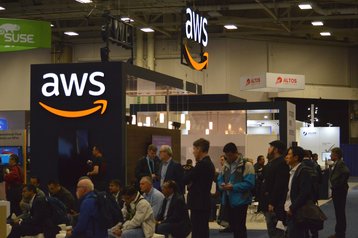 Experian will be moving its business operations setup, consumer-facing services, analytics tools, and on-prem servers to AWS as part of the migration.
"Centralizing these critical technology platforms on the world's leading cloud will enhance Experian's IT security and reliability, decrease operating costs, and improve time to market for new offerings," the companies said, in a joint statement.
"Experian will also expand its use of AWS's broad set of cloud services to create customized programs and deliver real-time financial services to consumers and business customers."
The company hopes that the collaboration will improve the efficiency of its services, and help customers to control their financial health.
Joe Manna, group president of global technology at Experian, said: "Our digital transformation strategy is accelerating our ability to make advanced data-driven decisions as we develop new and enhanced products that help our customers make smarter, more informed financial decisions.
"AWS provides the technology foundation and ever-expanding set of capabilities that will help us achieve our goals of giving customers complete visibility into their financial health and fostering financial inclusivity."
Experian is a known AWS user, and in 2018 announced plans to take a more centralized approach to its IT and embrace cloud computing, at the time being cloud agnostic.
The company has a presence in over 50 countries, and in 2017 was running out of Tier III and IV-equivalent data centers in Nottingham, Brazil, and Asia including the Fairham House facility in Nottingham which covers 78,000 sq ft and hosted 3,300 servers.