American infrastructure and networking specialist Zayo has agreed to pay $3.5 million for a data center in Westminster, Colorado, previously owned by Stream Data Centers.
The deal is yet to be publicly announced, but some details of the transaction were revealed by Colorado Real Estate Journal.
The publication did not mention Stream by name, however the description of the facility corresponds to an existing site on 7579 W. 103rd Avenue, opened in 2010.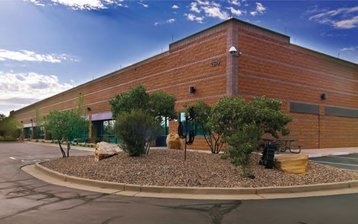 Under new management

Zayo operates more than 60 colocation data centers and owns 126,000 route-miles of fiber in the US and Europe. The company has been building its own data centers – like the upcoming facilities in Santa Clara and Los Angeles – but it has been growing mostly through acquisitions, having recently purchased smaller competitors Electric Lightwave and Clearview.
Stream Data Centers is a colocation provider that specializes in data center development, frequently buying and selling facilities in response to market demands. To date, Stream has acquired and developed more than three million square feet of data center space across Texas, Minnesota, California and Colorado.
Stream bought the facility in Westminster, a northwest suburb of Denver, in 2010, paying an undisclosed amount for a section of the Church Ranch Corporate Center. It was originally built and commissioned in 2006 by a Fortune 500 insurance company.
The 29,500 square foot building includes 10,000 square feet of raised floor space and 7,500 square feet of disaster recovery office space.
According to the Stream website, the facility currently supports up to 450kW of critical load, which is expandable to 1,125 kW. It can provide free cooling most of the year, and enjoys 2N redundancy on electrical components.