The UK Council of Data Centre Operators has criticized draft proposals being developed under the European Union's EcoDesign Directive, saying that they could, in effect, reduce the efficiency of servers and damage the competitiveness of the European data center industry.
The proposals aim to limit server energy consumption in idle mode – when the hardware is not doing any useful work.
While the council supports efforts to improve efficiency, it explains that the directive would penalize high density machines that consume more power – both when working and when idle - but deliver considerably more compute per kWh.
By some estimates, the directive could take up to 75 percent of currently available servers off the market.
"In view of these facts, the UK Council of Data Centre Operators requests that the Commission withdraws its Lot 9 proposals on Idle Power Limits or provides auditable evidence to substantiate them," the organization said in a statement.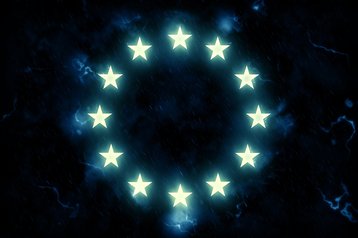 If it ain't broke
The EcoDesign Directive, being drafted by the European Commission (EC), aims to curb energy consumption of electronic devices. It groups different types of products into different 'Lots', with Lot 9 assigned to servers and storage equipment.
The UK Council of Data Centre Operators is a part of trade association techUK and represents twenty organizations from across the country.
It has warned that applying the directive to servers might actually increase overall power consumption and carbon emissions produced by data centers, limit choice and create market distortion.
"Servers have become better performing and are more efficient when operational, the trade-off is a slight increase in idle energy," explained Susanne Baker, head of program, environment and compliance at techUK.
"Overall though it results in energy reductions. Measuring server efficiency by only using idle power metrics will see the most efficient and best performing servers banned from the EU market."
"The best way to reduce unproductive energy use is to increase utilization through consolidation and virtualization," added Emma Fryer, associate director for data centers at techUK.
Fryer suggested the directive would be especially harmful for colocation providers, with customers forced to deploy high numbers of less powerful servers instead of fewer numbers of more powerful machines. Since one of the primary commodities offered by colocation providers is space, this would result in higher bills for customers, and could force them to relocate their digital infrastructure outside of the EU.
Other organizations to criticize Lot 9 proposals on Idle Power Limits include server equipment manufacturers Dell EMC, HPE and IBM.
In July, American researcher Jonathan Koomey, author of Koomey's law who has been studying data center power consumption for the past 18 years, warned that "idle power limits in this context can lead to the perverse outcome of reducing efficiency and increasing electricity use."
"The most effective and sensible approach to regulating server efficiency is to base such regulations on a metric that characterizes efficiency over the life cycle of the equipment, not on an isolated parameter like idle power per server."