Groups from five European countries are teaming up to promote data centers in Europe. The bodies will share information and promote best practice tools such as the European Code of Conduct for Data Centers.
Industry bodies from France (Cesit), Germany (Eco), Britain (TechUK), the Netherlands (DDA) and Ireland (Host in Ireland) met in Paris last week, along with the umbrella group European Data Center Alliance (EUDCA), to set out some goals in building the data center industry in the region.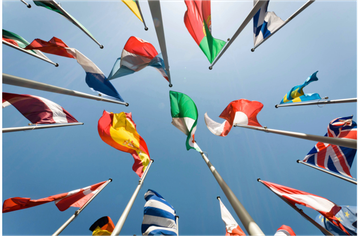 Trans Europe execs
The groups aim to raise the profile of data centers, sharing information and knowledge between countries, and want to evolve into a formal industry collective. The group includes specialist data center bodies like Host in Ireland and DDA, along with general tech associations that have specialist groups with an interest in data centers, such as Eco and TechUK.
The group will promote the European Commission's initiative for data center efficiency, the EU Code of Conduct and, to this end, CESIT has already produced a translation into French, with explanations of how to use the Code.
Other papers the group plan to share include a DDA report on the Dutch data center market in 2015, and a report from Germany's Eco, predicting the shape of the European Internet market next year.
Some links already exist between the groups, with Cesit and DDA already collaborating through EUDCA. 
Between them the groups represent a lot of firms: TechUK has 850 members, Eco has more than 800, Cesit has about 100 members, and DDA has 28. 
"As a founding member of the EUDCA I attended the event to both participate in this launch and to better understand their different objectives," said consultant Jahrl Stefan Norberg of Abaxum, in a post on LinkedIn. "I am by default positive to cross-border initiatives."