According to a report by 451 Research on cloud pricing, North American cloud providers are the most competitive globally while European users pay, on average, between 7 percent and 19 percent more to host the same applications in Europe. This depends on the complexity of the application. The research found that the premium is higher for databases, platforms and storage, and lower for simple virtual machines.
CIOs pay this 'protection premium' to use in-country or in-region services - rather than the less expensive option of using US services - to ensure compliance with local regulations.
They also seem to want to improve performance by bringing applications closer to users and to take advantage of local customer service. Whether they realize the premium they are paying is another matter.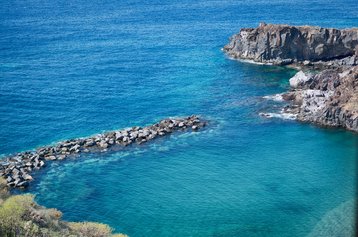 Legal limbo
In Europe, the biggest driver of local cloud demand is data protection legislation and data location. Uncertainty about who has access and who has responsibility for data is confusing cloud buyers and service providers alike. 451 Research analysts believe demand for localized cloud services will continue, given the uncertainty around legislation including Safe Harbor, the Patriot Act and the new US-EU Privacy Shield agreement.
Penny Jones, senior analyst for European Services, said: "As European nations can place layers of regulation of top of agreements such as the EU-US Privacy Shield, we expect the latest agreement will do little to appease concerns, particularly in Germany," she said. "It won't be clear what the European Court of Justice thinks about the legislation until they have reviewed a case or two. The courts may then say the US needs to do more to protect EU citizens' data privacy."
Prices even higher in Asia Pacific and LATAM
According to the Cloud Price Index, although cloud services in Europe are, on average, more expensive than in the US, they are not as expensive as in Asia Pacific and Latin America. Comparable hosting in Asia Pacific costs, on average, 14 percent to 38 percent more than in the US, and Latin America is the most expensive globally – up to 38 percent higher than US prices – and with a far greater variation in prices, in part because it has the most limited selection of hosting providers.
451 Research analysts also noted a substantial disparity in the premiums between the small and large applications in Europe. Users pay double the premium for a large application, composed of compute, storage, platforms and support, compared to simpler virtual machines. Analysts believe these discrepancies are because of skills shortages, compounded by an SME market willing to pay more for support when implementing complex applications.
The research unearthed only one cloud provider that bucked the trend by offering services in Europe and Latin America cheaper than average US prices.
Dr. Owen Rogers, research director of 451 Research's Digital Economics Unit and author of the report, said: "When evaluating cloud providers, enterprises should consider how they will take advantage of variances in prices in the short- and long-term to cut costs. We found one provider charged more than twice the average US price for hosting in Latin America, while another offered an 11 per cent discount for hosting in Europe compared to the US. The global market for cloud is complex and cloud buyers need to understand typical pricing to properly evaluate their options and negotiate with suppliers."
The report notes that considering the recent data turmoil and controversy, it is quite remarkable that providers have been able to bring down their European prices: "Complexities in contracts and jurisdictions are only likely to make paperwork more complex and negotiations more difficult. This is a cost of sale that could substantially impact prices in the medium term. Furthermore, if demand for European services increases, providers will be under less pressure to cut prices. There is a benefit for CIOs in not having to ask where their data is, as opposed to working with an international service provider. If end users are willing to pay a premium to host locally and avoid the headache of data protection law complexity, then there is little incentive to reduce prices, either by hitting gross margins or making efficiency gains."
One element that may stymy future growth is the recent dismissal of the Safe Harbor framework and the uncertainty that now surrounds its replacement, the EU-US Privacy Shield agreement.
Safe Harbor was designed to extend protection to EU citizens' data by deeming companies and service providers as responsible for the misuse, loss or theft of this data. This opened up the EU cloud market to the US.
The new agreement allows this protection once again, but from what we can see so far also allows for some access to data – with limitations, safeguards and oversight mechanisms – for national security purposes. This could still cause concern for European cloud users, especially as they wait for a more detailed interpretation of the ruling.
For this study, 451 Research's Digital Economics Unit surveyed 45 cloud providers, representing up to 90 percent of the market in each region.