Competition has become so tight in Europe's major data center markets that operators are being squeezed out of some city centers, according to property agent CBRE.
London has become saturated with data centers, Amsterdam has put a ban on new builds, and the market has reached a "new norm," said CBRE. Operators are consistently building three times as much computing power as they did before 2016, and building it in larger wholesale chunks for demanding US cloud providers.
The new norm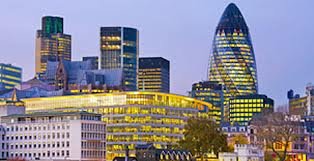 Mitul Patel, head of EU research at CBRE, said the new norm saw builders add about 195MW of capacity to data centers in the four largest markets of London, Frankfurt, Amsterdam and Paris in one year. Between 2013 and 2016, they added 65MW on average. In the first half of 2019, 102MW was added, with a further 193MW due to become available in the second half making 293MW of new supply this year.
London added 77MW of capacity last year, which was so much that customers - mostly the three large US cloud providers, Amazon, Google and Microsoft - had bought all they needed, leading to slower absorption in 2019. "London has had a really poor first half," he said. The 15MW of takeup there was "the poorest it's been for many years."
Frankfurt had taken over as the fastest growing market in Europe, he said. In the first half of 2019 it absorbed 44MW, nearly half the 98MW taken up in the FLAP cities of Frankfurt, London, Amsterdam and Paris. Frankfurt was on track to absorb more data center capacity by the end of the year, than in any European city at any time before, said Patel.
"US cloud companies see Frankfurt as a very important market," said Patel, because of its high degree of economic activity. Despite Frankfurt's fast growth, London was still almost twice its size, he said, and would still be nearly 300MW larger than Frankfurt at year's end.
The new norm had attracted larger numbers of wholesale data center suppliers than usual, he said. They would have built about 300MW of new capacity in the FLAP cities Their sales of computer facilities, or takeup, would be nearly 290MW.
There are now more providers, he said, with big providers such as CyrusOne, Digital Realty, e-Shelter and Virtus no longer making up most of the growth, he said.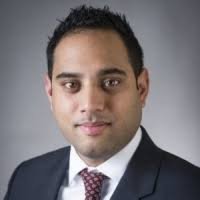 "Wholesale providers in London and Frankfurt have increased the scale of their developments," he said. "Customers want large data centers quickly. [Providers] are building larger data centers than ever before because customers are absorbing demand quickly."
This demand had pushed up average planned data center builds to 40-50MW per site, when it has been 10-15MW, he said. Most of the demand was from the big three US cloud companies, which take about 50 to 70 percent of the capacity, he reckoned.
Demand was so high in Amsterdam that city authorities put a ban on new data centers in large parts of the city center. The builders have moved to the city outskirts instead.