French hosting and telecoms firm FullSave has opened a new data center in Auch.
The Toulouse-based Eurofiber subsidiary this week launched a 30-rack facility. The facility is spread over two 70 sqm (753 sq ft) IT rooms. The facility was built in 10 months and has a PUE of 1.4.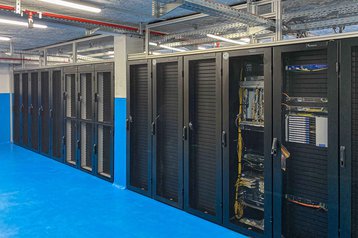 Arnaud Turpin, IT manager at FullSave, said: "Our site has its own 144-fiber artery between Auch and Toulouse. Our data center will complement the sites operated directly by Eurofiber France, bringing us to a total capacity of 320 bays, 1,500 sqm (16,145 sq ft), and 1MW of power consumed. The first three major clients have already chosen this site to host their IS and infrastructures."
Founded in 2004, FullSave is a telecommunications infrastructure operator that provides connectivity services, cloud infrastructure, and hosting in data centers. It was acquired by European infrastructure firm Eurofiber in 2021.
As well as a 600km fiber network between Toulouse and Bordeaux, FullSave operates the TLS00 data center in Toulouse launched in 2014 which will span 1,600 sqm and 2MW across three data halls at full build-out. It also operates the LBG01 data center (Hôtel des Télécoms) in Labège, and has points of presence in Paris, Marseille, Bordeaux, and Lyon.
Eurofiber's other data center acquisitions include Eura DC in 2019 – which operates space in an Etix facility in Lille and its own site in Douai. 2023 has seen the company acquire French B2B telecom providers Appliwave and Avelia from Septeo.