Eurofiber Cloud Infra is looking into repurposing the waste heat from its data center in Arnhem, the Netherlands.
The company is partnering with housing corporation Volkshuisvesting, infra-specialist for new energy Firan, and Eurofiber-owned Dataplace, to investigate the possibility of taking waste heat from the Dataplace data center and directing it to the Arnhem neighborhood of Plattenburg.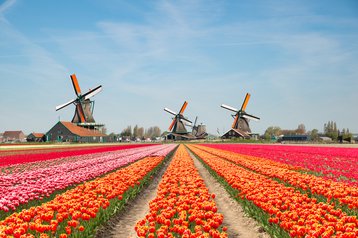 Like many heat-reuse projects, the hope is that water heated by the data center's equipment through the liquid cooling process could be used to heat homes in the local neighborhood.
According to Jan Bonke from Dataplace, the water used in the liquid cooling system gets heated to around 20°C (68°F), which is currently not hot enough to heat the homes in the local area.
Aart van den Hoorn of Public Housing said: "These homes are a bit older and not insulated according to current standards. To be able to heat these homes with residual heat, they must first be better insulated and the supply temperature must be raised to around 70 degrees."
"We also have to connect a heat producer and a heat supplier to the project. Dataplace does supply heat, but is not a heat producer or supplier," says Brenda Schoumans of Firan, who is responsible for the infrastructure. "And Firan is an independent grid operator and will not play a role in the production and supply of energy."
Eurofiber Cloud Infra and its partners in the project are currently working on a feasibility study to find a solution to this obstacle, and hope to have the results during the summer of 2022. If the project proves possible, then the intention is to have the heat reuse system in place during 2024.
Founded in 2011, Dataplace has been part of the Eurofiber Group since 2016. It provides data center services from five carrier-data centers in the Rotterdam, Utrecht, Arnhem, and Brabant regions.
Located at Tivolilaan 251, Dataplace's Arnhem facility was acquired from DataCenter Arnhem (DCA) in 2017. It previously housed the Akzo chemical company's data center until vacated around 2007, with DCA taking over the facility a few years later. The 1,000 sqm (10,760 sq ft) building offers 570 sqm (6,135 sq ft) of data center space.
More in The Data Center Cooling Channel