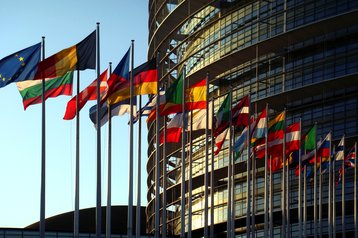 The PDF document can be downloaded for free.
The document may seem familiar to those accustomed to the European Code of Conduct for Data Centers, as consultant Mark Acton explained on LinkedIn: "The Assessment Framework is merely a re-worded version of the EU Code of Conduct. All it does is effectively turn recommendations in the EU CoC into requirements by changing the language."
Both the Code of Conduct and the Assessment Framework are concerned with outcomes and objectives, rather than prescribing the specific means to achieve them, so the requirements do not extend to specifics such as liquid cooling or heat reuse.
It does however include some guidance, such as the suggestion that allows for higher temperatures within a range up to 40°C or 45°C, which "will allow for the complete elimination of refrigeration in most climates allowing the operator to eliminate the capital and maintenance cost of the cooling systems."
"The CoC is a useful collection of best practices but lacks a framework for third-party control," explains the preamble to the Assessment Framework, adding that an audited implementation of the CoC's best practices was required. "After stakeholders raised awareness of this issue, the European Commission tasked the Testing Inspection and Certification Council (TIC Council) to prepare an Assessment framework for data centers to fill that gap, the result of which is presented in this document and its annexes."
"The brief and direction from the Commission was not to change the intent or content of the Best Practices - merely strengthen the wording," says Acton. "There is no difference in content between the two documents, merely the manner of the wording, so nothing is taken out or added."
The Code of Conduct has been developed and adopted widely since its introduction in 2008