European data center specialist Etix Everywhere is expanding its reach into regional US markets, after opening new offices in New York and San Francisco.
Etix currently operates its own colocation facilities in France, Morocco and Senegal. It also builds 'brick-and-mortar' data centers on demand. Now, the company is offering both services to US-based companies.
The announcement could interest businesses that have to comply with notoriously strict European data protection rules, often requiring them to store the data of EU citizens within the EU.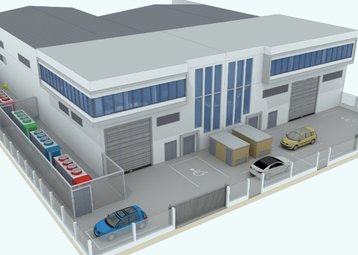 Rapid expansion

Etix was established in Luxembourg in 2012. Today, the company runs four data centers in France, and another two in Africa, in Casablanca and Dakar. It is also developing several ongoing projects.
Unlike some of its competitors, Etix eschews shipping containers if favor of fully customized, traditionally constructed facilities. Despite this fact, the company says it can deliver a data center on a suitable plot of land in less than 16 weeks from start to finish.
In the past year, Etix has been undergoing rapid expansion: its entry to the US market was announced just three months after the company opened a new office in London. It has also appointed new regional vice presidents, with Anthony Verda being responsible for the East Coast and Stephen Belomy managing the West Coast.
"The growth of the Internet of Things and edge computing favor the development of local data centers, offering a promising opportunity for Etix Everywhere", said Verda, an industry veteran with more than a decade of experience.
"We are focusing on developing interconnected data center clusters in major US regions. We want our clients to have access to the same simple, efficient and standardized infrastructure not only in the US, but also all over the world."
"Etix Everywhere's smart data center solutions are a perfect fit with the entrepreneurial spirit of the West Coast," added Belomy.