Luxembourg's modular data center specialist Etix Everywhere is planning a data center in Offenbach, on the outskirts of Frankfurt in Germany.
Designed by Data Center Group (DCG), built and operated by Etix Everywhere and powered by local energy supplier EVO, the facility represents a €120 million (US$139.88m) investment for the consortium.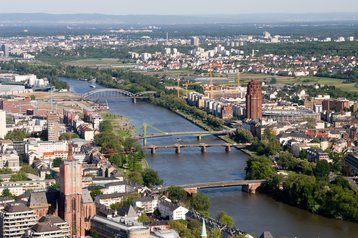 Quenching a thirst
The 18,000 square meter (193,750 sq ft) data center will eventually offer 8,000 square meters (86,110 sq ft) of white space, or enough to accommodate more than 3,000 racks, targeted at both cloud and enterprise customers.
Its first phase will be built on a 7,800 square meter (83,950 sq ft) greenfield site, offering maximum power capacity of 15MVA.
Thanks to its use of free-air cooling, the facility has been designed to achieve a power usage effectiveness (PUE) of 1.2.
The site is located less than a kilometer away from the German Internet Exchange, the DE-CIX, and will offer direct connectivity to 20 carriers.
Though the data center's launch is planned for the third quarter of next year, four companies are said to be negotiating potential colocation deals.
Frankfurt is the second most significant data center market in Europe after London. A financial and industrial hub, the city is an obvious location to process and exchange data, and, in line with the rest of Europe, has recently witnessed massive growth in both demand for, and supply of, data center services.
According to CBRE, in the first half of this year, London and Frankfurt accounted for 30MW of leased capacity across the continent, out of a 87MW total.