In a bid to expand its footprint in Western France, Luxembourg-based Etix Everywhere has bought NeoCenter Ouest, a hosting company headquartered in Nantes.
Etix will take over NeoCenter's two data centers, one of which is in the Nantes area – in St Herblain – and the other in La Roche-sur-Yon, in the Vendée region. NeoCenter also partnered with a data center owner in St-Luce, east of Nantes, to offer disaster recovery services; this will continue following the acquisition.
As part of the deal, the hosting firm will change its name to Etix Everywhere Ouest.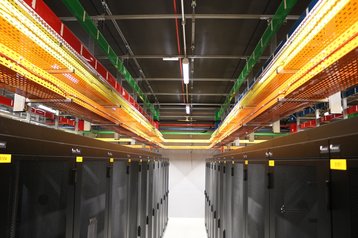 NeoCenter co-founder and MD Fabien Richard has been appointed as Etix Everywhere's managing director for France. He welcomed the acquisition, stating that Etix was "working on the opening of the fifth data center in the region, in addition to other projects underway at the national level."
Louis Blanchot, business director at Etix, said the new data centers would allow the company to cater to "the most demanding local customers."
Etix Everywhere offers built-to-order data centers which customers can own in full or co-invest in, to operate themselves or on a managed service basis, as well as colocation services.
The company has two data centers in the area, in Olonne and Nantes, as well as several facilities in Lille. Outside France, Etix has presence in Belgium, Iceland, Sweden and Morocco. The company is expecting to bring another five sites online across Ghana, Brazil and Columbia before the end of the year.
The investment will likely be seen as a positive by the government, too. Paris is one of Europe's four main data center markets, and most of the country's data center operators and network service providers are concentrated there; when Emmanuel Macron's government was elected last year, the young President promised to develop the country's "startup economy," with a strong emphasis on digital infrastructure investments in all regions.
One such measure became reality last month, when Prime Minister Édouard Philippe announced that data centers' tax on electricity would be halved in order to boost spending in the country; the move was welcomed by two of France's largest operators, OVH and Equinix.