Ericsson has signed an agreement with energy company Fortum to use waste heat from its data center in Kirkkonummi, Southern Finland, for district heating.
The facility currently generates between 10,000 to 15,000 megawatt-hours of waste heat annually, but that is expected to nearly double as the data center gets upgraded in 2017 and 2018.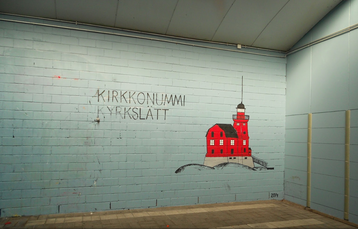 Cold, cold ground
"Our data center's IT load is constantly growing, as the equipment tested is more and more powerful, so the center's cooling needs are also increasing," Olli Sirkka, country manager and president of Ericsson Finland, said.
"According to the agreement, Fortum will use heat pumps to transfer our waste heat to warm homes in Kirkkonummi. This is a very smart way to recycle waste heat."
Fortum will invest in heat pumps on Ericsson's premises that will cool the data center, with the waste heat recovered then transferred to the Espoo-Kirkkonummi district heat network. The heat pumps will use HFO-1234ze (1,3,3,3-Tetrafluoropropene) as a refrigerant, which was developed to replace R-134a, which has a much greater impact on climate change should it be released into the atmosphere.
"Using the waste heat of Ericsson's data center is a good example of how actively we are moving towards low-carbon district heating," Ilkka Möttönen, manager of DHC Business development at Fortum, said.
"Heat pumps are an energy efficient and economical solution also in a district heat system. By using heat pumps, we can put regional waste heat flows to use. Our goal is that our district heat customers in the Espoo, Kirkkonummi and Kauniainen regions heat their homes with carbon-neutral district heat by 2030 at the latest."
The waste heat is expected to be enough to meet the annual heating needs of around 1,000 single-family homes, the companies said, with Kirkkonummi having an estimated population of 38,842. However, should your heating be subjected to a DDoS attack like some in Finland, you will still be left in the cold.
Fortum has previously tapped waste heat for the Espoo, Kauniainen and Kirkkonummi areas of Finland, including waste heat from wastewater at the Suomenoja heat pump plant, and excess heat from the Matinkylä metro center and the Espoo hospital.
When it comes to data centers, it uses waste heat from Tieto and Elisa data centers for about 1,000 single-family homes, and plans to use the waste heat from the upcoming TeliaSonera data center to heat Espoo. As the largest data center in Finland, the Sonera facility is expected to produce enough heat to cover close to 10 percent of the district heat demand in the Espoo area. Espoo is the second largest city in Finland and has around 270,000 residents.