Swedish vendor Ericsson has deployed its Radio 6626 for Airtel Niger.
The dual-band three-sector radio will be 5G-ready, and help provide a more efficient network aimed at reducing energy consumption.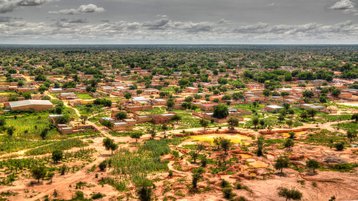 Ericsson's radio unit combines three sectors and two frequencies within a single unit, the vendor notes.
According to the company, its Radio 6626 will allow Airtel Niger to 'radiate all three sectors in their towers through just one radio unit thereby achieving significant energy reductions and operating expenditure savings.'
The vendor claims that field testing has showcased a reduction in power consumption that is greater than 60 percent, providing a reduction of approximately 0.4 tons of carbon dioxide emissions per site per year and a 60 percent reduced weight on the tower.
Ericsson also claims that Airtel will be able to see efficient site upgrades and accelerated time-to-market of various services, while both indoor and outdoor mobile coverage will be enhanced.
"This collaboration with Ericsson is a big step in our mission to build a future-proof and a more sustainable network in Niger," said Abdellatif Bouziani, chief executive Officer of Airtel Niger.
"With the deployment of Ericsson's Radio 6626, we will be able to reduce operational expenditures significantly with lower power consumption, better site design, and with fewer radios without compromising network performance. The energy-saving features of the solution will lower our carbon dioxide emissions and will evolve our offerings to complement our sustainability ambitions."
Airtel Niger is the biggest mobile operator in Niger, with the operator claiming to have 68 percent of the market share, with over four million subscribers. The operator was established in Niger in 2011 via an acquisition of Celtel, and later Zain.