Equinix, one of the world's largest operators of carrier-neutral data centers, is bringing its services to customers in Russia for the very first time.
The company has agreed a reseller deal with the local cloud and colocation provider Stack Group, which will offer access to IT infrastructure hosted in 145 data centers owned by Equinix and located in 20 countries around the world.
"This agreement between Stack Group and Equinix will allow enterprises to benefit from reduced network costs, increased access to cloud providers and a more consistent network experience," said Eric Saillard, EMEA Director of Channel Sales and Alliances at Equinix.
Equinix already extended its network to Russia in 2012 through a partnership with one of the country's largest telecommunications operators, CJSC TransTeleCom – however the primary purpose of this deal was to grant existing customers access to Russian markets, not the other way around.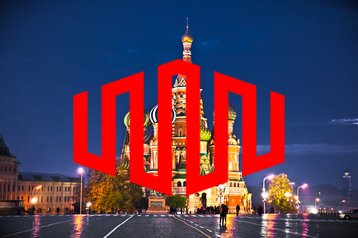 By proxy

Equinix operates data centers across 40 metropolitan areas in North America, South America, Europe and Asia, but has no presence in Russia. In fact, the only former Eastern Bloc countries that host its data centers are Bulgaria and Poland.
Meanwhile the Stack Group runs two commercial data centers in the Moscow metro area, having entered this market in 2004.
According to the Stack Group, the new interconnection capabilities will enable Russian companies to expand their business geographically and improve infrastructure efficiency. At the same time, customers will be able to receive the first-line technical support in Russian, administered by local IT professionals.
"Last year, Stack Group implemented an interconnection project between Stack Group M1 data center in Moscow and two Equinix data centers in Frankfurt and Amsterdam. It allows international customers to place their information systems in Russia meeting the Russian legislation personal data processing requirements," explained Alexey Danilyants, CEO of Stack Group.
"And today we are expanding our partnership with Equinix to bring new services for companies interested in growing their own IT infrastructure overseas. In particular, information systems located abroad are strategically important for globally distributed companies."
For more background on Russian data residency laws, see our feature: Data moves to Mother Russia