Colocation provider Equinix has joined the list of data center providers using Bloom Energy fuel cell systems, with plans for a substantial installation at a Silicon Valley data center.
The SV5 data center in Great Oaks Boulevard, San Jose, one of Equinix's International Business Exchange sites, will have a 1MW Bloom Energy fuel cell project, that should provide some 8.3 million kiloWatt-hours of energy per year, partially powering the data center.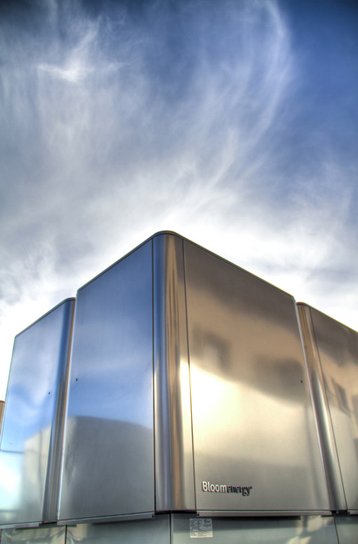 One step on the way
Equinix plans to move to all-renewable energy, and so far gets 30 percent of its power from renewable sources. "This project demonstrates Equinix's commitment to find cost-effective ways to reduce our carbon footprint and move toward 100 percent renewable energy," said Sam Kapoor, chief global operations officer at Equinix. "By working with Bloom Energy to purchase 100 percent biogas and fuel cells, we're able to support the energy needs of our customers in an environmentally responsible way."
The Bloom boxes use a proprietary solid oxide technology to generate electricity through an electrochemical process converting air and fuel into water and carbon dioxide. There is no combustion, and the process should reduce carbon dioxide emissions by 15 percent compared with the local electricity grid.
This will save 1.6 million pounds of avoided CO2 emissions from the California grid, each year, before taking into account the use of biogas, instead of natural gas which is a fossil fuel. The biogas is renewable, since it is methane produced by decomposing matter in landfills. 
As with other Bloom data center customers, Equinix is including uninterruptible power modules in the project, which protect part of the data center's energy load from outages, and replacing some traditional diesel gensets used for the purpose. 
CenturyLink recently switched on a 500kW Bloom Energy installation, also at a California data center.