Colo and interconnection giant Equinix has launched a new data center at its Great Oaks campus in San Jose, California, marking its third facility on site, and its thirteenth in the Silicon Valley area.
The 37,000 sq ft (3,400 sq m) data center, SV10, which came at a cost of $122m, is directly adjacent to SV1 and SV5, and constitutes the first of three stages of construction. For now, it can hold up to 930 cabinets, and eventually it will have enough whitespace to contain 2,820.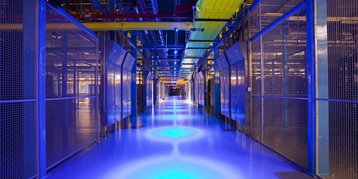 Seventeen and counting 
As a major colo provider, Equinix comes under scrutiny for the environmental impact of its data centers, and says it plans to eventually run all of its facilities on 100 percent green energy.
SV10 obtained a Silver Leadership in Energy and Environmental Design (LEED) certification - the second accreditation tier set by the program, preceded by a simple "certified" level, followed by Gold and Platinum tiers. It also uses an indirect evaporative cooling system and is equipped with its own solar panels, though it is unclear whether these produce enough energy to power the entire facility.
The data center, on which work began in June last year, offers interconnectivity with 125 network providers, five major cloud providers as well as to those connected to the company's own cloud exchange. The company's dark fiber links to seven of its Silicon Valley facilities allow customers to connect with one another across the network via a paying service, Equinix Metro Connect.
The company has invested over $400m in the local area, and says it will use additional land to build more data centers as demand grows.
Equinix has at least 186 IBX data centers in 44 regions worldwide, including four it gained ownership of last week through the acquisition of Spanish data center operator Itconic. The company has a major presence in both Europe and the United States (where it was found to be the second biggest colo provider in metropolitan areas earlier this year) as well as having several facilities in China, Japan, South East Asia, Australia, South America, and the Middle East.
Last month, its reported revenue passed the $1bn mark for the first time, thanks to its acquisition of Verizon's 29 data centers earlier this year.