Global data center giant Equinix has opened a new facility in Frankfurt, Germany, codenamed 'FR6'.
The first phase of the $92 million project at the Campus Kleyer offers 1,325 cabinets and more than 72,000 square feet (6,689 sq m) of technical space.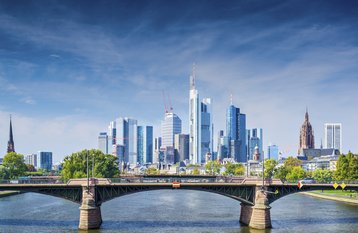 Frankfurt rising
"The new FR6 data center gives businesses another option for direct and secure connectivity in this key international market, as IT becomes more distributed," Eric Schwartz, president of Equinix EMEA, said.
Frankfurt has seen its data center market expand for several reasons, ranging from the strict requirements of German data residency laws, to the country's strong and stable economy.
In late 2016, CBRE revealed that Frankfurt had added a record 30MW of colocation take-up in a year.
In the months leading up to that report, Alibaba said it was coming to Frankfurt, Keppel T&T bought a stake in a Frankfurt facility, Colt announced a Frankfurt facility, and Google revealed plans for presence in the city, along with Interxion, and Microsoft in partnership with T-Systems International.
Tarek Al-Wazir, Hessian Minister of Economics, Energy, Transport and Regional Development, said: "The Frankfurt region is an excellent location for [the data center] sector, whose power consumption already exceeds that of the Frankfurt airport, Germany's biggest employer.
"I am delighted that Equinix, a global leader in its field is opening its seventh data center and I am equally delighted that Germany's data centers are among the most energy efficient data centers in the world."