Equinix is planning to expand one of its data centers in Perth, Australia.
The US$11 million (AU$15.1m) investment will add 550 square meters (5,920 sq ft) of white space and 225 racks to the facility, which the company took over when it bought Metronode last year, for a total technical area of 1,720 square meters (18,510 sq ft) and 700 racks.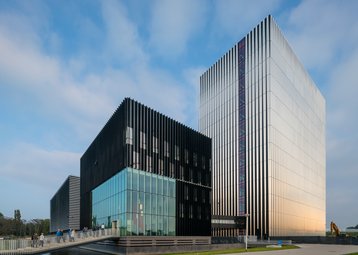 Local industry
Though it is home to just over two million people, Perth is the biggest city on the western coast of Australia, and the chosen location for many of the area's mining, gas and oil companies' corporate headquarters.
Demand for interconnection between these organizations and network service providers is what motivated the expansion, according to ZDNet, and Equinix hopes to deliver additional capacity early next year.
What's more, the facility will serve as a landing station for Vocus' planned Australia-Singapore Cable system – though it is worth noting that this was announced when the data center still belonged to Metronode.
Equinix has been buying data centers left, right and center: in the space of a year, it acquired Metronode and the Australian provider's 10 facilities; five sites across Spain and Portugal when it bought Itconic; Zenium's Istanbul data center; and 29 of the US mobile operator Verizon's facilities.
Then, earlier this year, it purchased Infomart Dallas, an approximately 1.6 million square meter (17m sq ft) building with links to 75 carriers.
This does not include new builds and expansions, such as DC12, its 14th data center in North Virginia, and additional capacity in Miami, Melbourne, Sydney, Hong Kong and Singapore; or plans to build more in London, Tokyo and Oman, to name a few.